JJM and Associates
provides individuals and organizations with performance management, career transition, and leadership development solutions that increase individual effectiveness and organizational impact. As consultants, mentors and coaches we are committed to supporting the success of our clients with solutions that are cost-effective, action oriented and focused on increasing Return on Investment.
Globally, we serve executives, managers, business owners, entrepreneurs, and other professionals interested in achieving greater success with sustainable results.
Jacqueline Martin, founder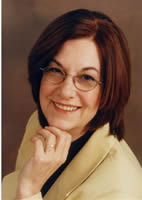 Jacqueline (Jackie) is a Certified Business Coach with over thirty years of business, corporate and sales experience. She has provided solutions to executives and entrepreneurs from many countries and within numerous industries including financial institutions from the Fortune 500, start-ups and the public sector. Her business acumen is based on a successful career working for industry leaders such as Hewlett Packard and Siebel Systems, providing her with a strong foundation and clear respect for integrated strategic planning and an in-depth understanding of the importance of maintaining mutually beneficial relationships with employees, clients and other third parties. She places particular emphasis on the significance of achieving greater success with sustainable results - efficiently and effectively.
As a strategic coaching partner, Jackie is a firm believer in the innate abilities found in each of us. She is experienced in implementing leadership development solutions that link individual effectiveness to organizational performance as well as working with individuals one-to-one in highly focused sessions. Inherent in her approach is her professionalism and commitment to maintaining an atmosphere of respect, confidentiality and trust.
As a skilled facilitator and trainer, Jackie delivers a variety of workshops and courses on topics such as Leadership Development, Integrated Strategic Planning, Emotional Competence, Coaching to the Bottom Line, Resilience, Integral Selling and Online Marketing.
Formerly, Jackie served as the virtual chief coaching officer for B\Coach Systems LLC., an international learning organization. Having collaborated with 50+ coaches and 100+ clients, she knows the value of using multiple perspectives to translate vision and strategy into concrete goals and actions.
Jackie is an Executive Director of the International Consortia of Business Coaches, (I-CBC), a global community of professional practitioners who meet clear standards and provide effective solutions for clients. Other memberships include the Global Values Network, and the International Coach Federation (ICF).
Our Associates
We have access to an international network of over 100 Business Coaches and Consultants. Our network includes professional coaches, trainers, consultants, therapists, counselors, and human resources specialists.
Contact Information
JJM and Associates
1030 Pearson Drive, Suite 509
Oakville, Ontario
L6H 2A8
Canada